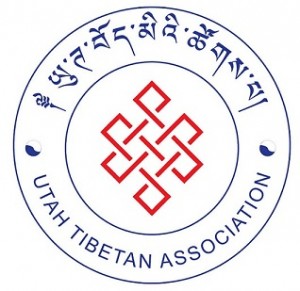 The Utah Tibetan Association, (UTA) a non-profit organization was established in 1992, as a result of the 1990 Immigration
Act in which provisions under the section 134 made possible the immigration of 1,000 Tibetans to the United States. The numbers were drawn from two countries; one hundred from Nepal, and nine hundred from India. American volunteers established twenty-one different cities across the United States to welcome and help settle the 1,000 in their new respected communities. Families faced the necessity of adapting to demographic, social, economic and political changes through out this experience. However, the American volunteers have spent countless number of hours to help these individuals with proper housing, employment, immigration, and any other basic needs. Among those cities, Salt Lake City, welcomed and assisted the sixty or so original Tibetans with great warmth and hospitability. Under the divine leadership of his holiness the Dalai Lama, and the assistance of American volunteers, UTA today stands with pride.
Although the Tibetan community in Utah is relatively small compared other settlement towns, nevertheless, the settlement has put Utah on a unique map, making it a great destination for Tibetan refugees, and His Holiness himself in 2001.
Over the years, the numbers of Tibetans in Utah gradually began to grow; presently it consists of 157 people. It includes those who walked out of Tibet as an adult, as a child, and those born in the Exile community. It even includes those who has never seen Tibet, or steeped foot, and those who have been tortured, jailed, and beaten by the Chinese.
As the days turned into years, the Tibetans in Utah have many success stories. The Tibetan people have gone from minimum wage jobs to well-known companies, hospitals, and schools. The children have grown up and graduated from various high schools, and gone to many colleges and universities to pursue further education. Many marriages have taken place, and many have given birth to the first generation of Tibetans in Utah.
Tibetan people have come long ways since the 1990s, brought with them the greatest characteristic of mankind; values of kindness, compassion, and harmony to everyone around them. The community is working together to ensure that the culture, religion and the identity of Tibet is not forgotten. The Tibetan people are involved in various activities, actions, and events to sustain the continuous mobilization of the plight of TIBET. This is a time for perpetual hope where we all need to come together to make a difference in this world.
Bhoe Rangzen, and please Help SAVE and FREE TIBET!